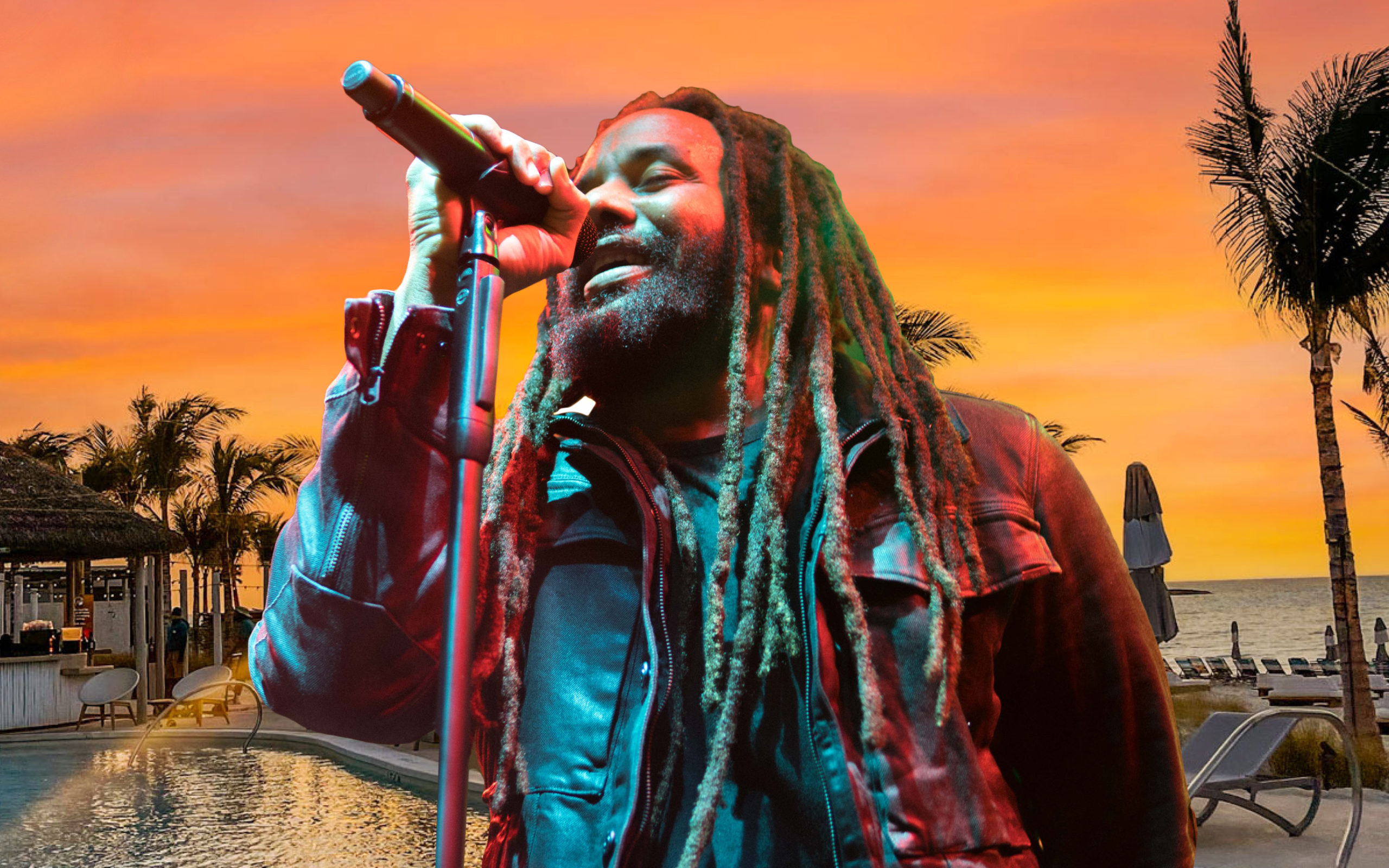 Ky-Mani Marley and DJ GQ
August 5 - August 7
Ky-Mani Marley pays tribute to Bob Marley in Bimini, Bahamas. Join us for an memorable weekend in Paradise!
Hotel packages start at $549 per person which includes; concert tickets for the whole weekend, round-trip transportation, hotel stay, and complimentary entry to Resorts World Bimini Beach.
Making a day trip? Purchase your show tickets for $22 plus fees.
Following in the legacy of his father's footsteps, Ky-Mani Marley continues on with the pop-reggae sound for which his family is known. Stepping into his Jamaican roots, Marley independently released his debut, The Journey, in 1998. It developed a huge following on the reggae charts as well as some dedication from fans of Bob Marley. The following year, The Journey was eventually re-released in the United States. Many More Roads appeared in spring 2001, with Radio following in 2007.
BUY TICKETS
2 Nights Stay
All taxes included Prices based on double occupancy Resort Fee and meals are not included Package prices are based on one room All sales are final. Changes are allowed up to 72 hours before arrival date, based upon availability. Passport is required for all travel including transportation aboard Balearia Caribbean. If cancellation occurs by Balearia Caribbean due to weather or operational reasons and Resorts World Bimini is unable to provide alternative transportation, guests are able to re-schedule their package to next available date or future travel without a penalty. All change of date requests and completion of travel must be done within 1-year (365) days of original booking date, otherwise ticket cost is forfeited. If you or someone you know has a gambling problem call 888-ADMIT-IT