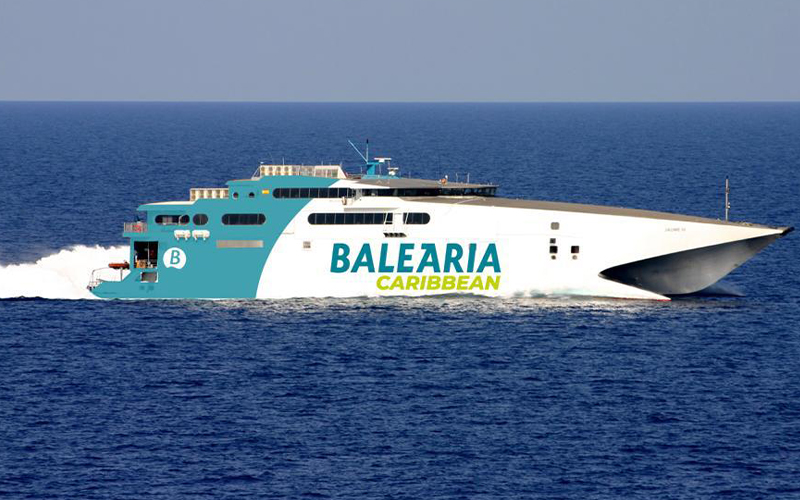 Sail & Stay Balearia Caribbean
Break Free to Bimini, Bahamas. Sail through the blue waters and indulge in the beauty of our Tropical Paradise.
Packages start at just $549 per person and includes a 2-night Hilton or 3-night Hilton Hotel stay and roundtrip transportation on Balearia Caribbean from Fort Lauderdale's Port Everglades. Book today, paradise awaits!
2-Night Mid-Week Stay
3-Night Mid-Week Stay
Weekend Stay June - July
2 Night
3 Night
The 2-Night Mid-Week, 3-Night Mid-Week Stay & Weekend Stay are valid from June 1 - July 31. Blackout dates do apply. Terms subject to change. Management reserves the right to cancel, modify or alter this promotion at any time. Resorts World Bimini Beach will be CLOSED to Hilton hotel guest on the following dates: June 17, June 23, June 28, July 1, July 7, July 12, July 15, July 21, July 26, July 29, August 4, August 9, August 12. More dates to be added.
All taxes included Prices based on double occupancy Resort Fee and meals are not included Package prices are based on one room All sales are final. Changes are allowed up to 72 hours before arrival date, based upon availability. Passport is required for all travel including transportation aboard Balearia Caribbean. If cancellation occurs by Balearia Caribbean due to weather or operational reasons and Resorts World Bimini is unable to provide alternative transportation, guests are able to re-schedule their package to next available date or future travel without a penalty. All change of date requests and completion of travel must be done within 1-year (365) days of original booking date, otherwise ticket cost is forfeited. If you or someone you know has a gambling problem call 888-ADMIT-IT